As a Northerner by birth, and with lots of Northern friends, it's about time we had a Swedish Beers bash up North and finally, it's happening! with thanks to our friends at
aql
and
Inspiring Interns
.
We're back with our favourite and long-standing Barcelona sponsors, aql and will enjoy the delights of their very own bar. If you haven't visited before, you're in for a treat. Doors will be open from 6.30pm and we'll close when we're done. It's a school night, so I'm guessing that will be about 10.30pm ish.
If you haven't been before,
Swedish Beers
is a business networking event for executives interested in mobile technology. Expect a friendly crowd, lots of chat about mobile, life, the universe and why Swedish Beers is called Swedish Beers and much more. There will be refreshments (soft drinks are available and in plentiful supply) courtesy of our lovely friends at aql. There will be people from all walks of mobile life there on the night - be that app developers, advertising, media, mobile marketing, handset manufacturers, payment providers, big data, brands, agencies, analysts, journalists, start-ups, veterans, noobs and much more. Come alone or come with a friend but do come.
Date: Tuesday 3 November 2015
Time: 6.30pm until closing
Place: aql Salem Bar, 11 to 15 Hunslet Road, Leeds LS10 1JQ. For out of towners, it's about a 10 minute walk from Leeds station.
There's a
pay and display car park
nearby for those of you driving. The events is free to attend. Registration is required and all registration details will be shared with our event sponsors and partners.
Spread the word and look forward to seeing you all soon.
Skål!
Helen
http://swedishbeers.org
@swedishbeers
http://facebook.com/swedishbeers
This is a
Heroes of Mobile
event.
About our sponsors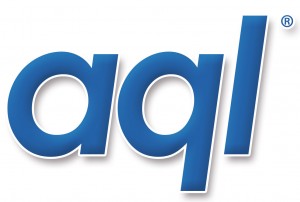 Lead sponsor and host: aql
If you've been to Swedish Beers in Barcelona before, you may well remember aql's founder, Adam, and his crew from as they've supported us for several years now and are well known in Leeds and the surrounding area. They really know their onions when it comes to voice, SMS and hosting - feel free to test them on their knowledge on the night! They've been in the mobile business for a very long time, have the most amazing data centre in a converted church in Leeds and are great fun to boot. Meet the gang to chew the mobile fat, enjoy a few beers and have a good time. Find out more about aql on the night or from
their website
.

Supporting sponsor: Inspiring Interns
If you've been to any of the London Swedish Beers parties, it's more than likely you've met onre or more of the Inspiring Interns team. They now have a new office in Manchester so they're also supporting Swedish Beers Goes North.
Inspiring Interns
is a graduate recruitment agency connecting talented graduates with top companies and start-up businesses across the UK with offices in London and Manchester. Come and hang out with Martin and his friendly team.